Welcome to Cardinal Drones! We are a small business currently located in West Palm Beach, Florida. (And sometimes Texas). We offer low cost newly built affordable entry level drones as well as professional UAVs. Please take a look around and check out our store. Our inventory is always changing on a weekly basis. We always invest our profits into new innovative ideas which then are available for sale on our website. When you buy from us, your supporting future innovation and mad science. No resources go to waste. We would love to hear from our customers and their ideas for new products they would like to see on the website. Let your imagination run wild!
To inquire about customized UAV solutions please contact us at:
512-917-7143
​
1547 N Florida Mango RD
Building 10, Suite 5
West Palm Beach, FL 33409
Cardinaldrones@gmail.com
Powered by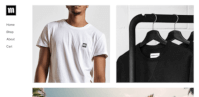 Create your own unique website with customizable templates.